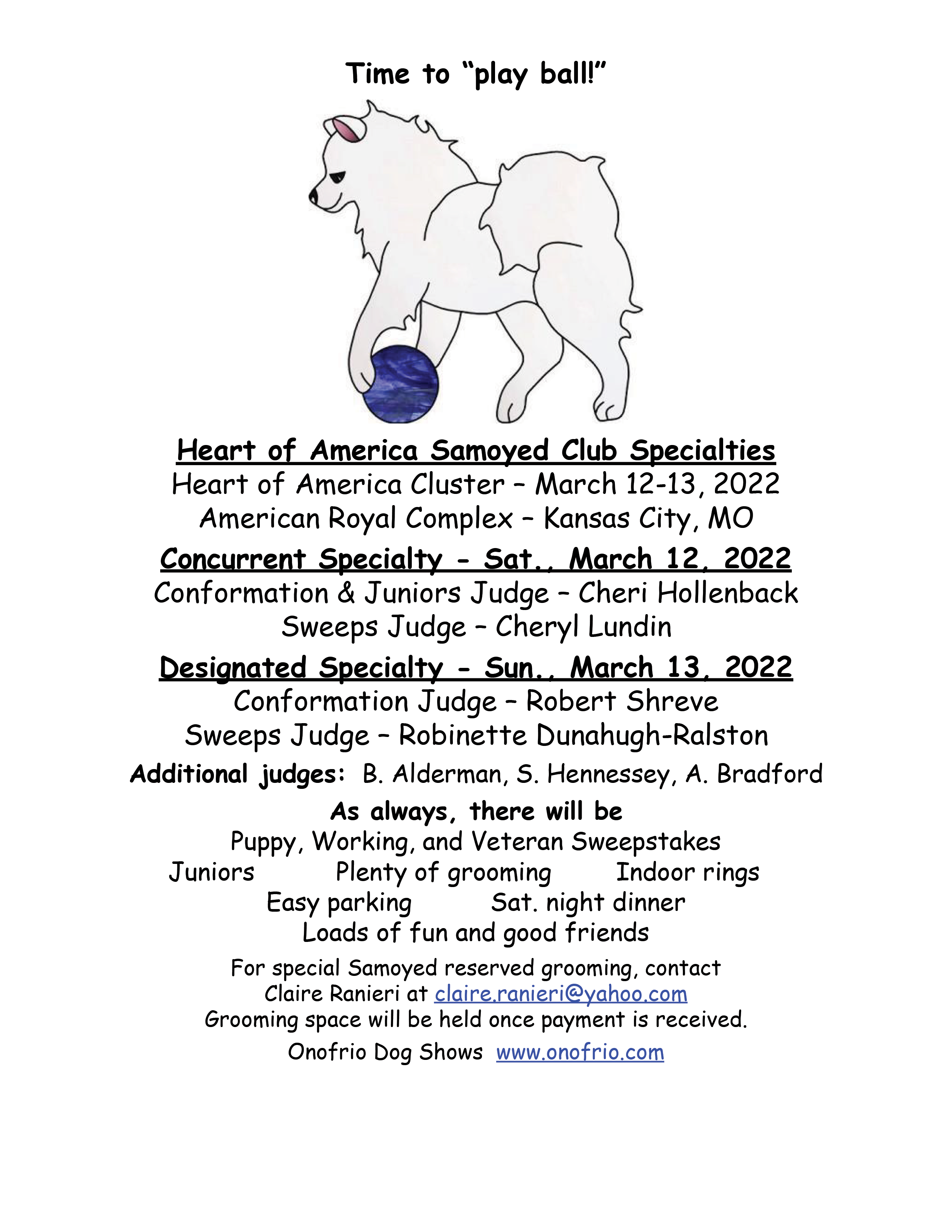 SAMOYED RESERVED GROOMING
Reserved grooming spaces with the HOASC will be on a first-come, first-served basis. No spaces will be held without payment and refunds will not be given for unused spaces. Individuals wishing to be placed together must make their reservations at the same time. Requests for adjacent grooming areas will be honored if possible, but not guaranteed.
To make a reservation, please contact Claire Ranieri. Online payment can be made via PayPal to hoasc.kcmo@gmail.com using the "Send money to friends and family" option. Please add "HOASC Reserved Grooming" in the notes.
Space is limited, do not delay! Spaces are 13' x 8' @ $52.50 each (includes electricity)
Please make all checks payable to Heart of America Samoyed Club and mail to
Claire Ranieri 14288 W 115th Terrace, Olathe, KS 66062